Park Trail System and Venue Map: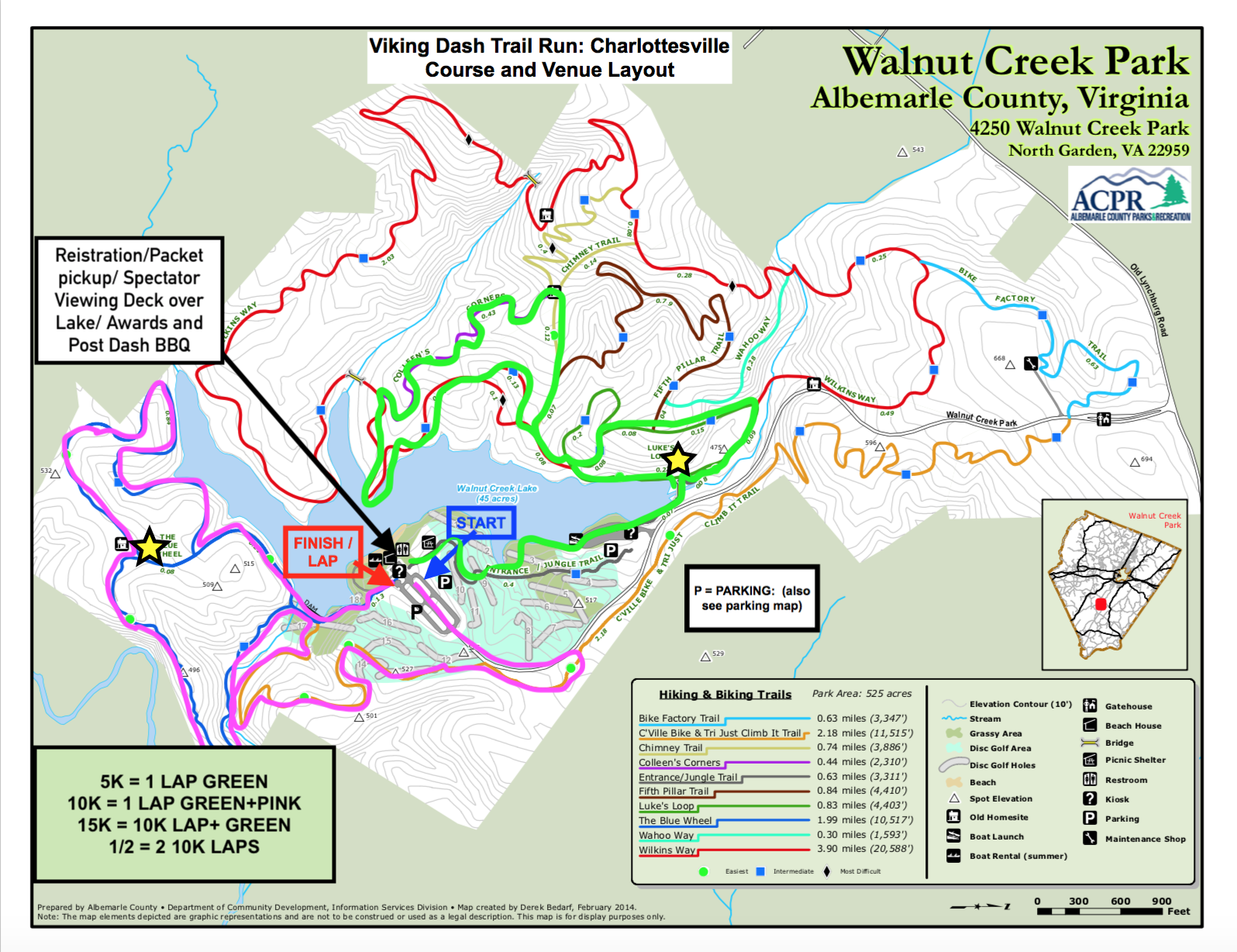 A few TRAIL RUN DETAILS:
All Run distances follow Start out on the wide paved Park Road, heading toward a wooded area and run along the lake path for about .5mile before entering single tracks.
There is lots of variation on this run. Open area, a little pavement, single and double track trail, ups, downs, flats, roots and rocks. Watch your feet! There are a few technical parts, nothing severe but walk them if you need to. Wear Trail shoes if you have them.
For the 10K, 15K and 20k distance courses, the second 5k crosses to the other side of the lake and follows similar terrain. There is an open Damm area not far from the start/finish line which is a GREAT place for photos and Spectators.
STRAVA for first 5K loop: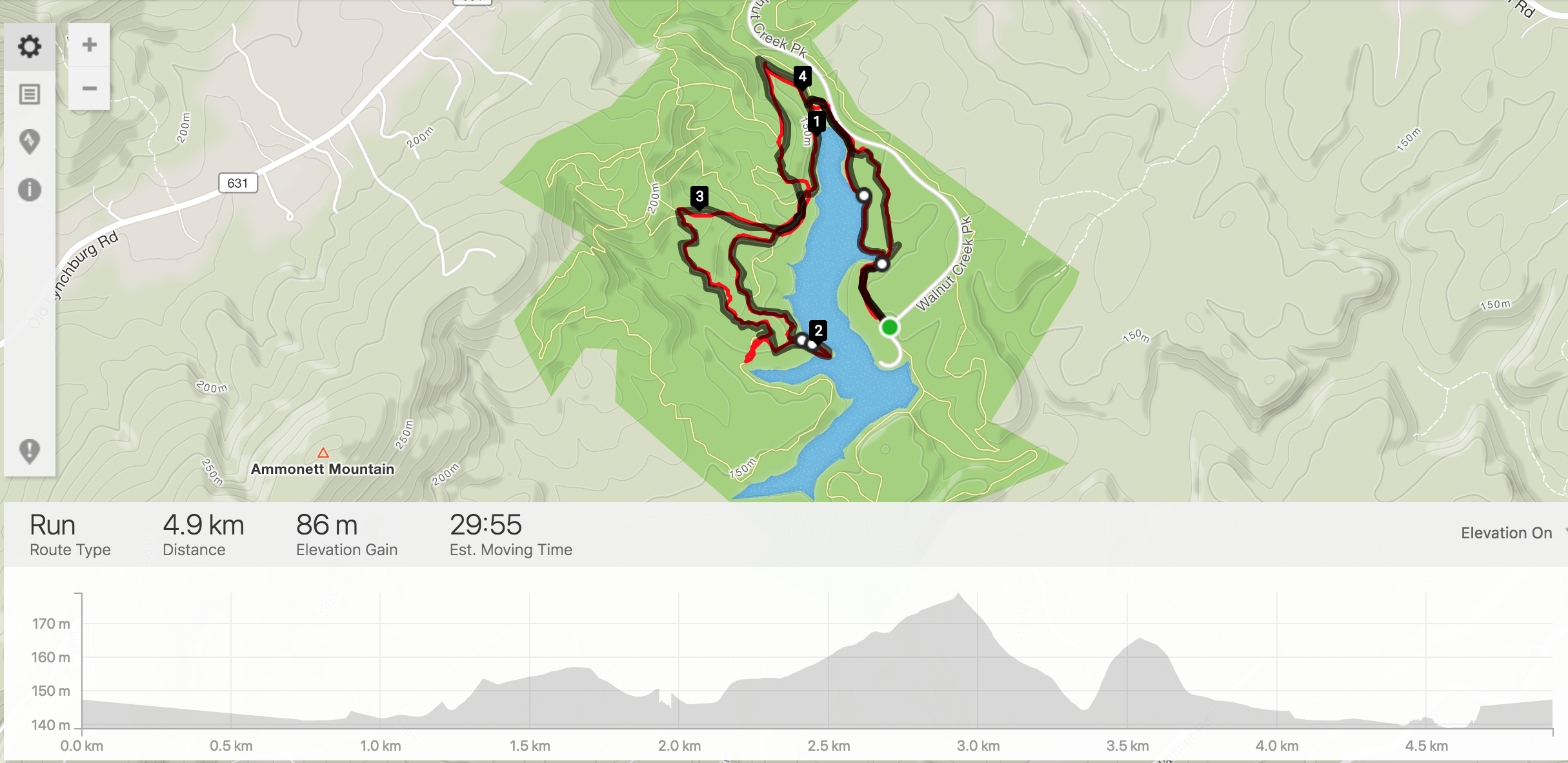 STRAVE for second 5K loop on the 10k, 15k and 1/2 course: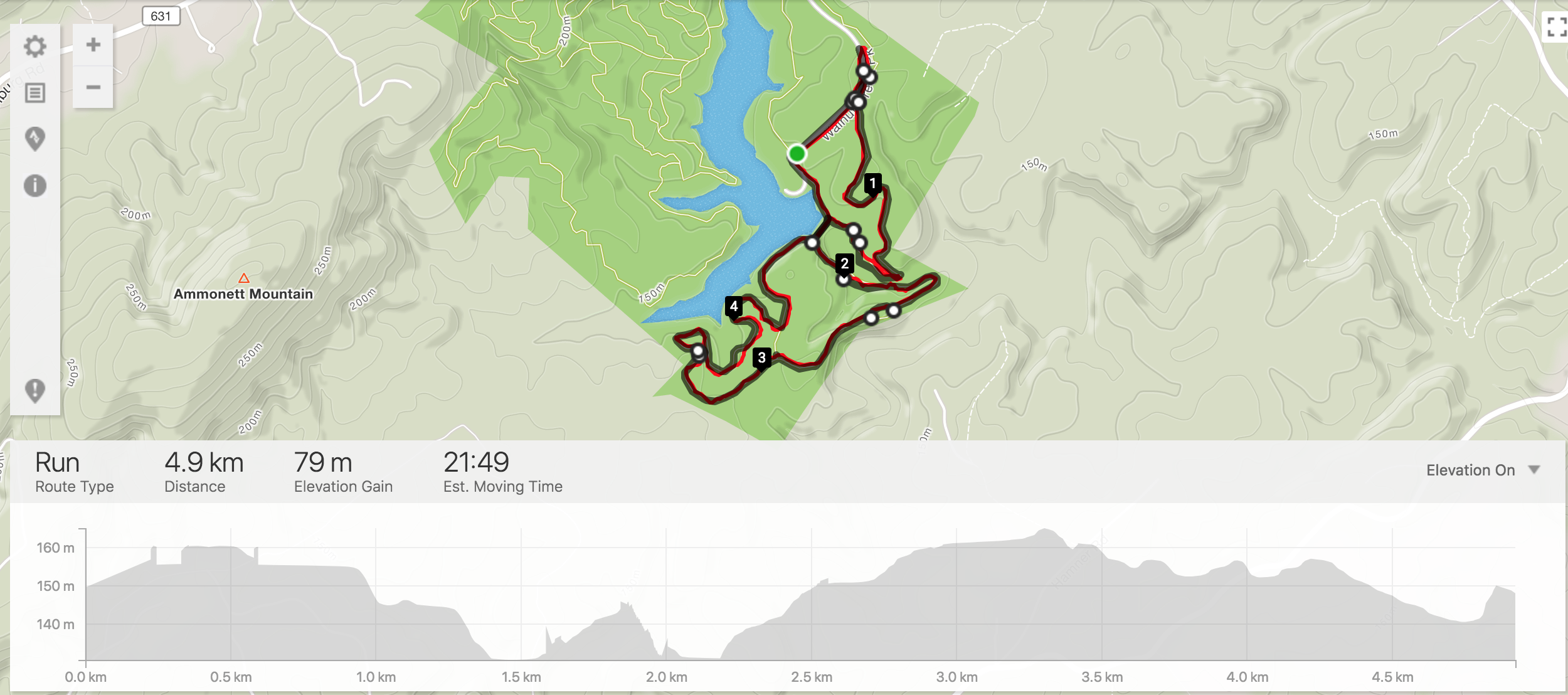 Parking is at the two lots near the race Start and Finish. After those are filled the grassy areas adjacent to these lots can be used. The next large parking area is about 1/4mi up Park Rd where you see the Red Marker. You may also park along the road BEYOND any part of Park Rd used for the course.