Parking and Venue Maps: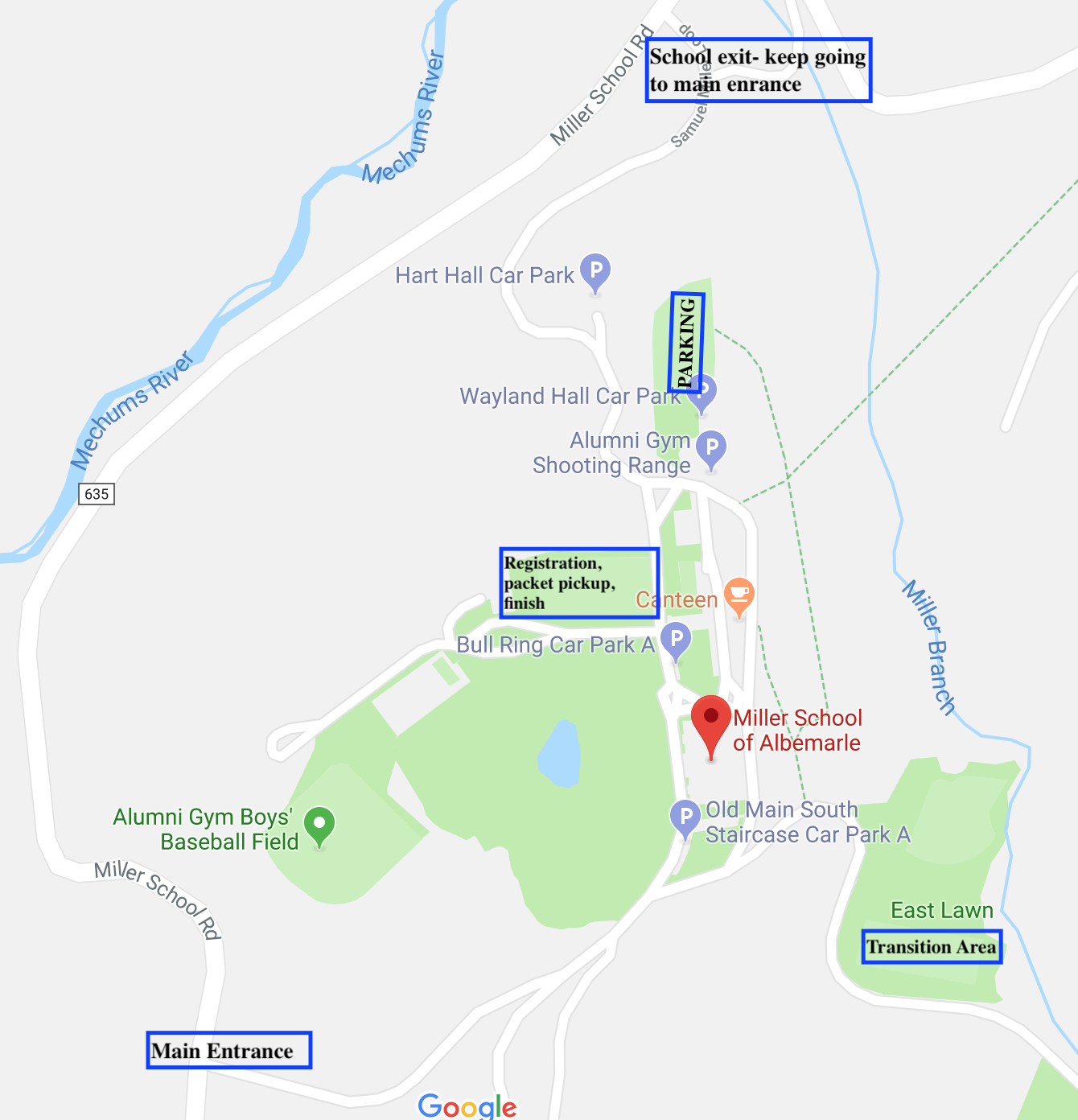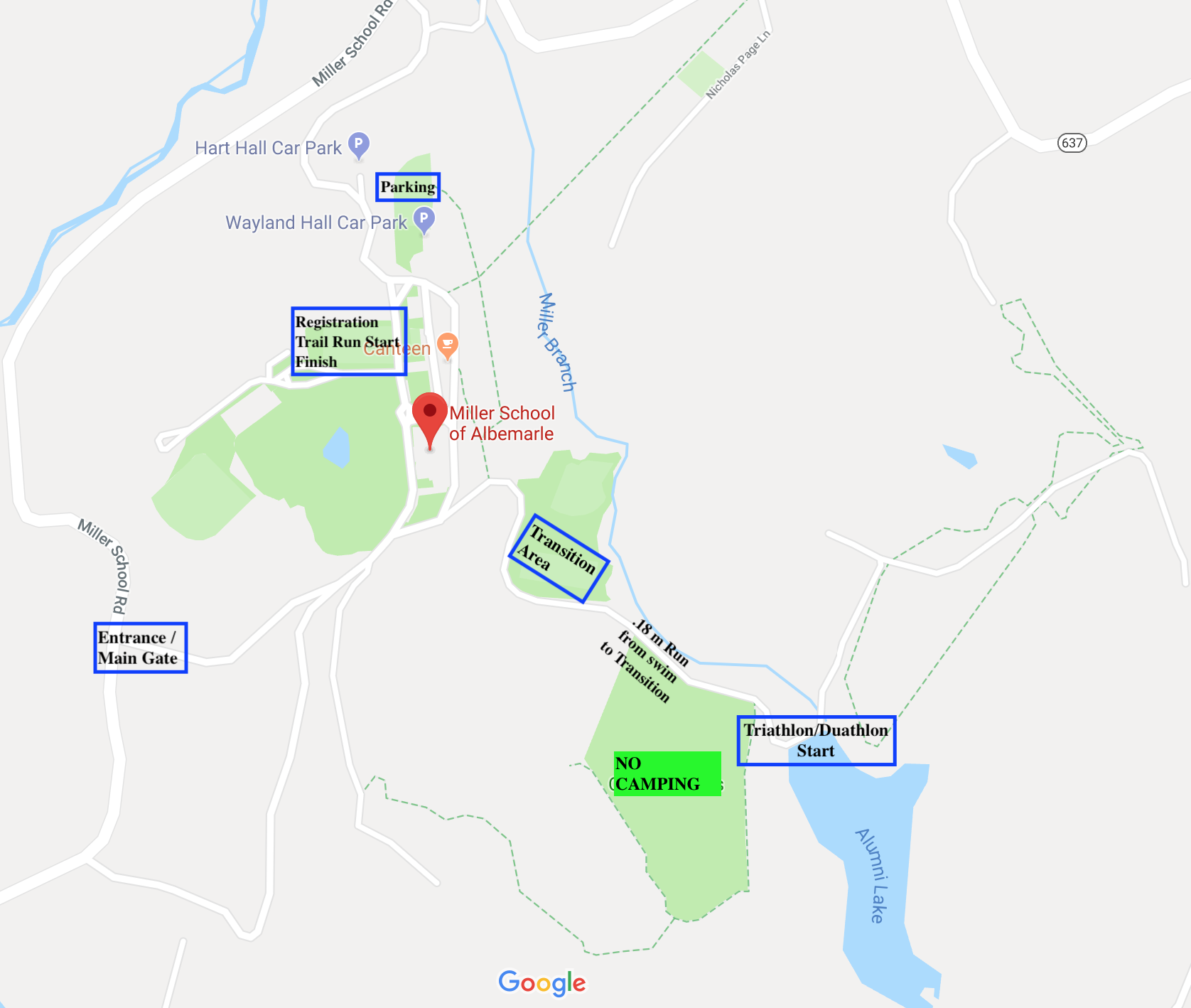 Swim Map (XTERRA=1000m (Two laps), Sprint= 500m):
***XTERRA Distance will not have to exit the lake for your second lap this year.**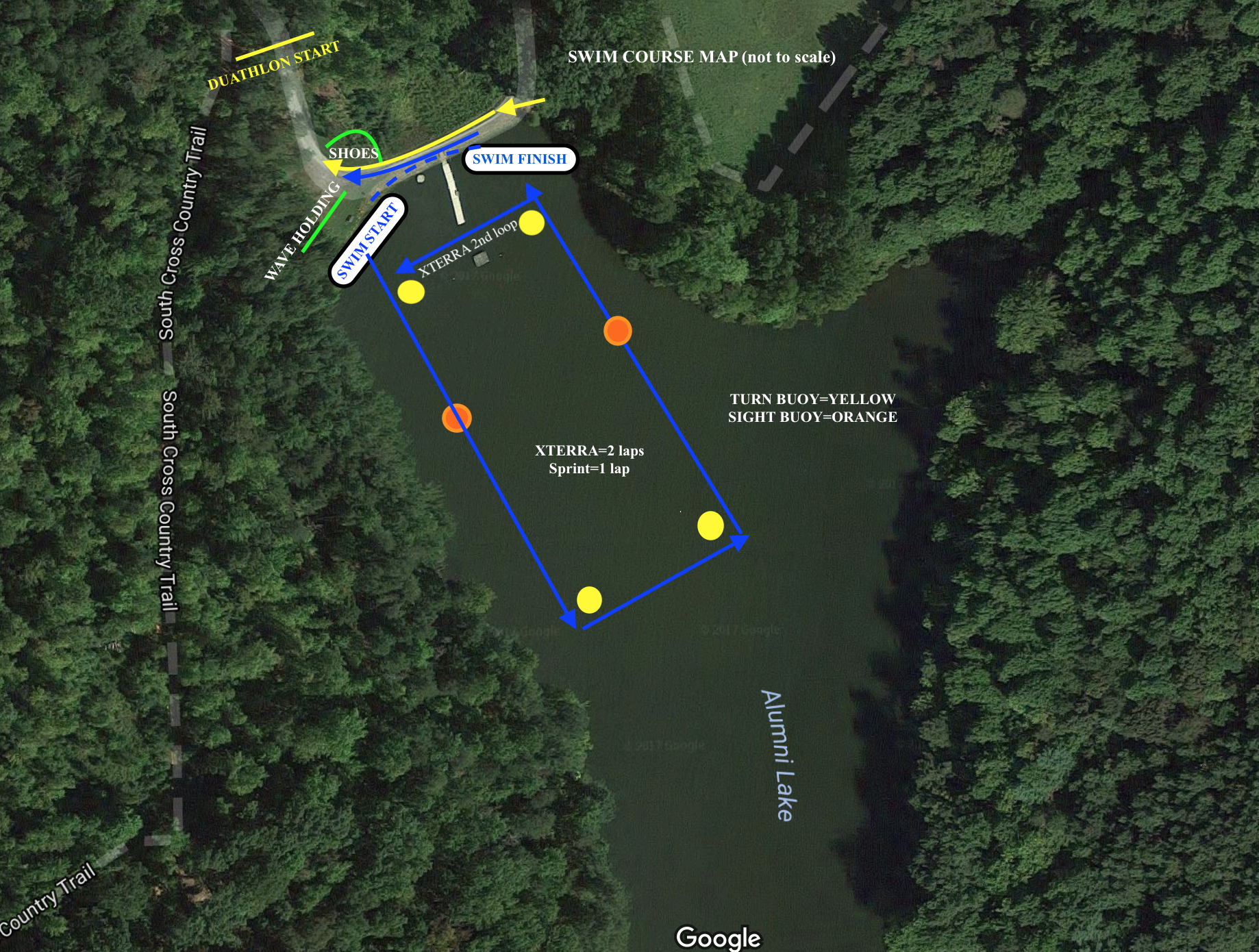 Bike and Run Course Map: (XTERRA = 2 loops; Sprint = 1 loop)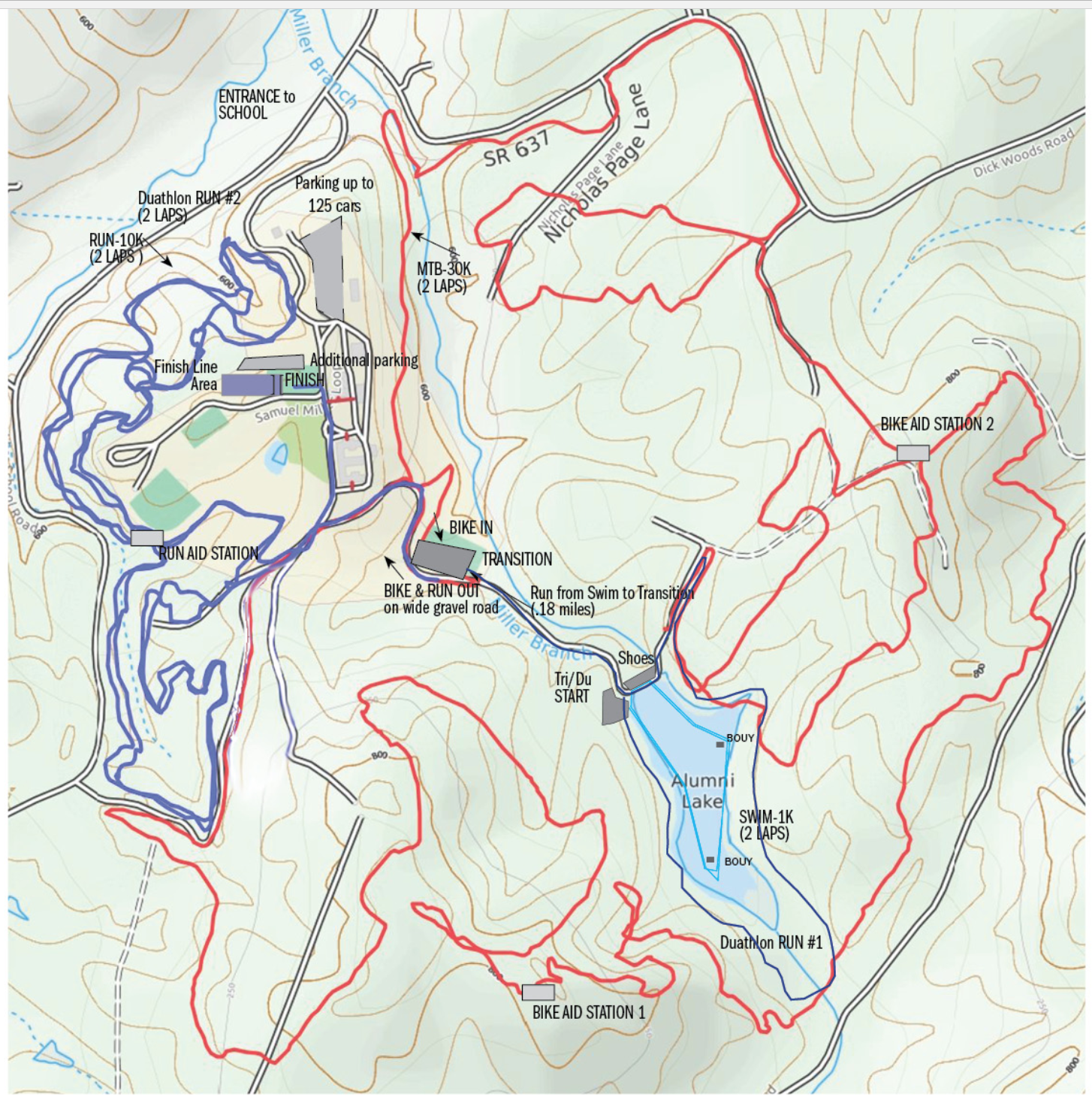 Bike Course Description:
"The mountain bike course is squarely at an intermediate level. The terrain mandates many short- to mid-length climbs, and a good amount of the course is on singletrack trails. Descents are twisty and flowy, and like all East Coast mountain biking, there are roots (although not too many rocks) with which to contend. With this, none of the course is advanced. While a beginning rider will be challenged and likely have to walk several sections throughout the course, there is nothing overly dangerous or intimidating.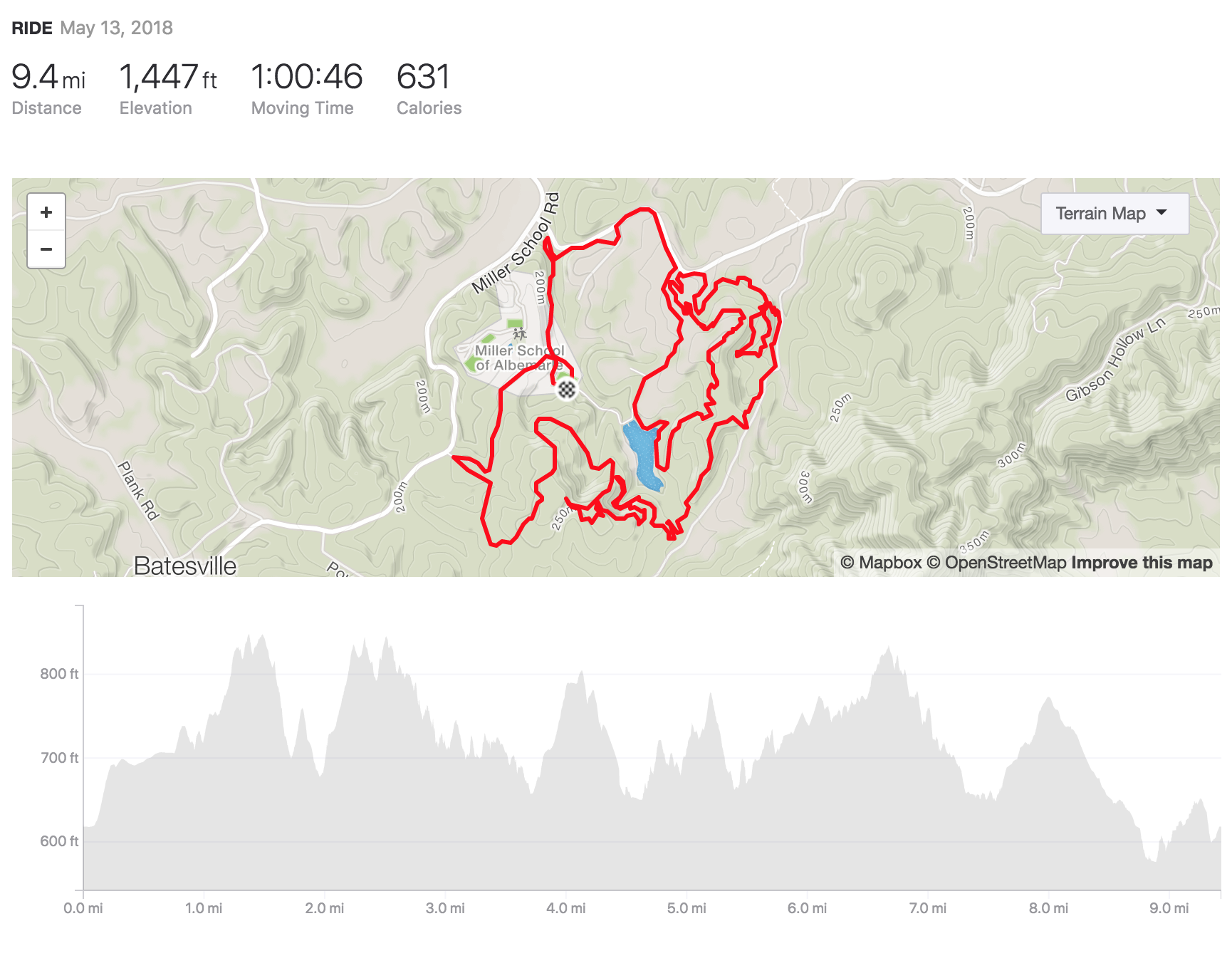 Run Course Description:
"Similarly, the run is also very hilly, although there are no extended ups or down. The majority of the run is also on singletrack trails, which, while challenging, also provides the sensation that you are moving quickly and helps keep motivation high. "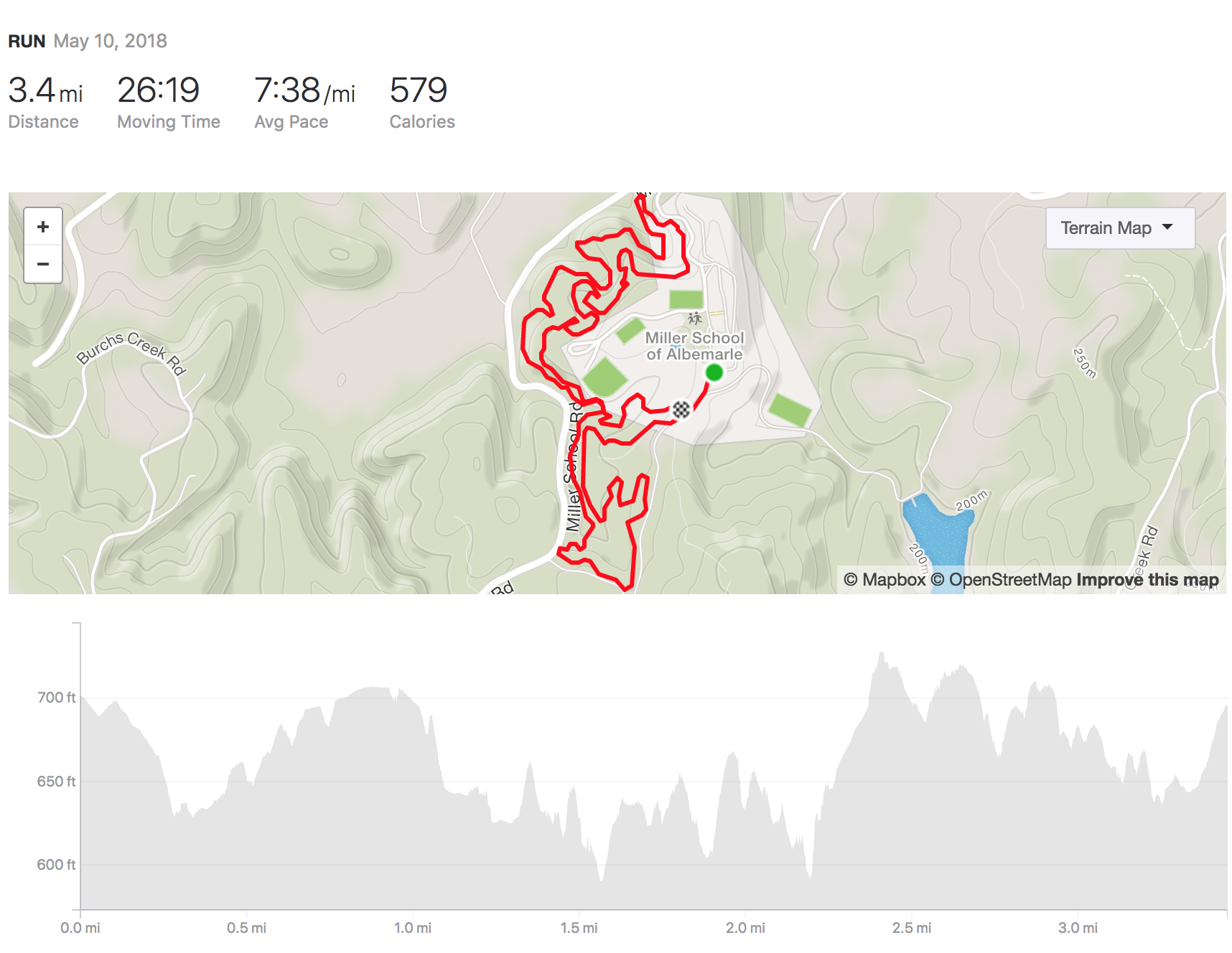 Transition Area Map: